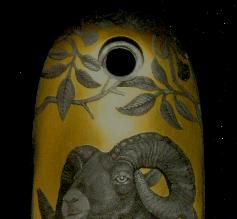 Tombstone Rose Buttplate
Floorplate," Negative", Inlayed in 24K gold
I have the distinct pleasure to present a series of photos on the progression of engraving on this new 7mm Winchester Model 70 built by the world-renowned David Miller Co. of Tucson Arizona.
In the next few months you will see how an engraving progresses from start to finish.
This gun is a project with David Miller and Kurt Horvath and when completed will be present for sale thru the David Miller Co. 3131 Greenlee Rd. Tucson Arizona 85716 Tel. 520 326-3117
The engraving pattern is called Tombstone Rose. Its inspiration comes from the giant Banksiae Rose in Tombstone Arizona. The oldest rose in the world.
The game scenes will have many elements Big Horn Sheep, Puma, Antelope, and Couse Deer.
The rifle will be engraved in Negative. All background is inlayed in 24K gold then detailed this style is very dramatic and stunning.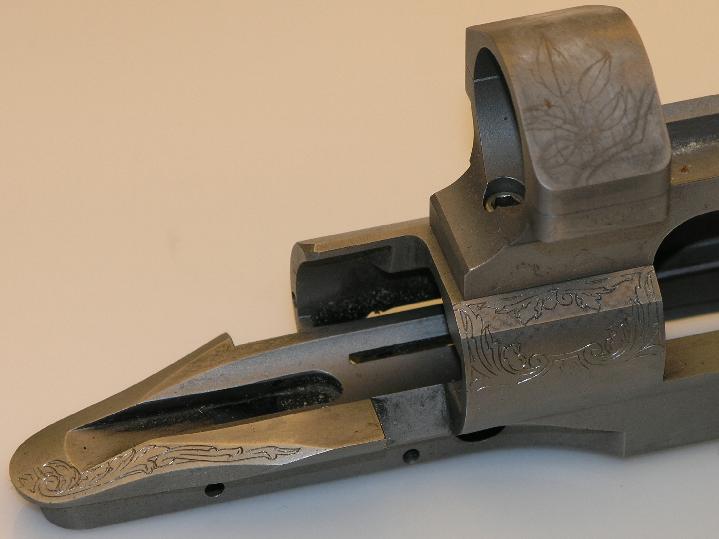 Tombstone Rose Scroll